Combining passion and expertise
David Smith, president of SHOCKWAVE Marine Suspension Seats, has been designing and building performance-based land and sea-based vehicles and craft since 1965. SHOCKWAVE Seats has greatly benefited from this relationship.
Follow us on Facebook for the latest news
The SHOCKWAVE Motorsports Team
Our racing team was founded to help inform the marine suspension technology used in SHOCKWAVE Seats. David Smith, our founder and president, drives our SHOCKWAVE S5 car – and at the end of the day we really just love pushing limits and having fun!
David Smith is a driver for SHOCKWAVE Motorsports. Having started his professional career in NASCAR nearly four decades ago, David's return to the racetrack has brought him full circle, developing some of the world's best safety products and re-energizing his passion for racing.
David drives full time in the ARCA Menards West Series.  You can find his race schedule below.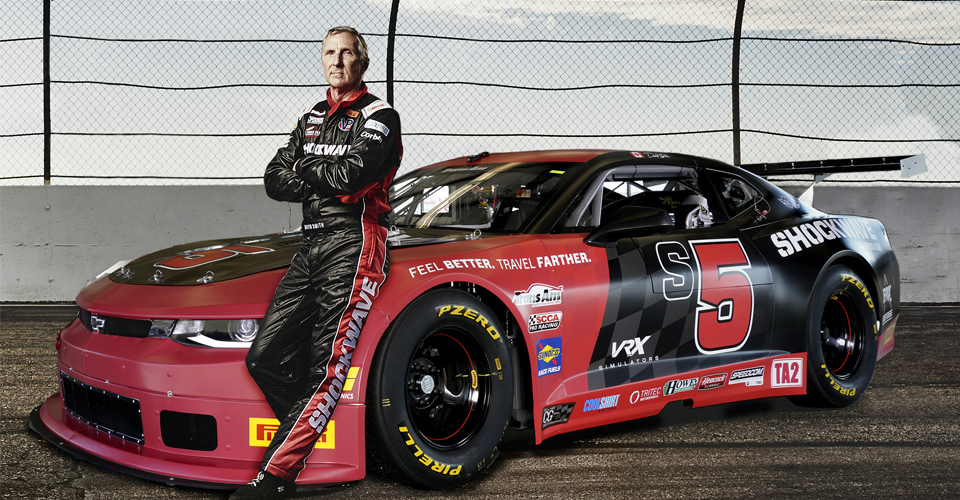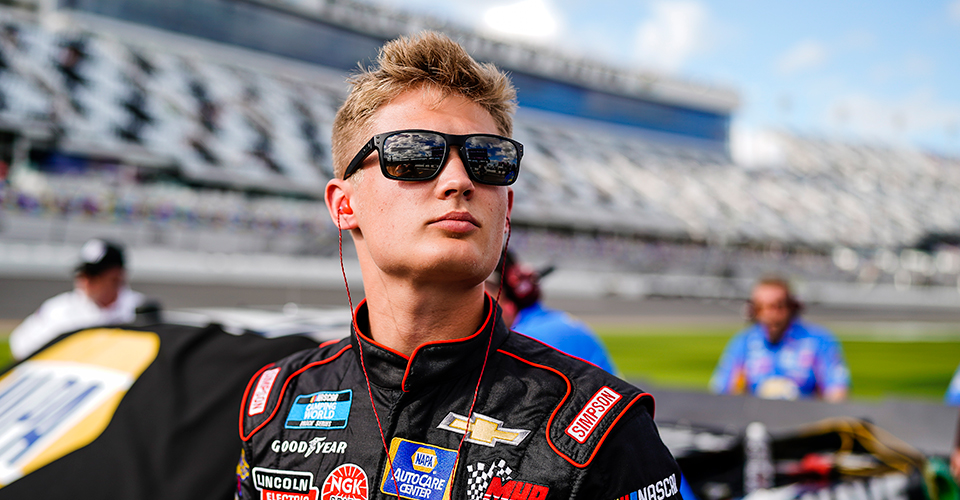 In 2016, Kraus became the youngest driver to win an ARCA Midwest Series race, surpassing such notables as Cup Series champion Matt Kenseth and NASCAR Hall of Famer Mark Martin in breaking a record that had stood for over two decades. In 2019, Kraus wheeled the SHOCKWAVE Marine Suspension Seating car to a win in his first-ever Trans Am West Series start at famed Sonoma.
We are happy to provide you with Hero Cards upon request.
We build Winners from the ground up
Racing cars on the tough NASCAR, SCCA and local bullrings has led to the development of the first SHOCKWAVE Seat and then to the development of energy absorbing materials, lower weights and specific tuning, to name just a few. Today, SHOCKWAVE is a major player in the NASCAR Gander Truck Series, the ARCA Menards Series, SCCA TA2 and Late Model Short Tracks in Canada and the US. You know that you are buying race winning, up to date technology. Automobile racing, test vessels, and participation in extreme operations and community events are what set SHOCKWAVE apart from the pack.
SHOCKWAVE Seats are born from high performance competitive roots.